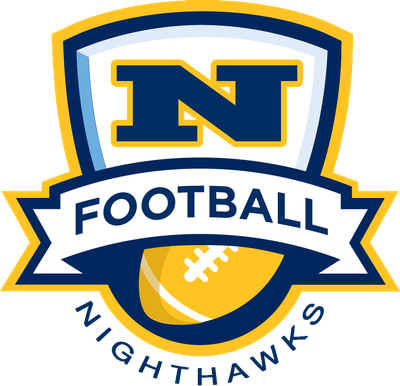 We are a few short weeks away from our football season beginning! Below, we have listed a checklist, just to make sure, that you are ready for the season to begin!
PLANET HS? Each player is required by CHSAA to register in Planet HS one time in their High School career. If you have already created an account, you do not need to do it again. If you have not logged into Planet HS (which is the case for all incoming freshman), simply create an account. Sign Up HERE.
FAMILY ID? Each player is required register for football in FAMILY ID each year . You can create an account or log in (upper right hand side of site) if you already have an account on the Family ID site (FAMILY ID is due to open on or around July 20, 2021).
PHYSICAL? Each player is required to submit a current physical form signed by a doctor prior to practice beginning in August. A physical is good for one calendar year, which means that if it expires in the middle of the season, you would need to get another physical. You can find the Physical Form HERE. Once you have your physical, CLICK HERE to email the physical to John Calderwood, and mention that your son is playing football.
PLAYER INFORMATION & HUDL? If your son is new to our team, and has not yet logged into HUDL (our team messaging and video application), your son should text Coach Startzer (303.518.9797) from his phone. He should send his full name, his graduation year, his preferred email address (used to log in), and desired position on the team.
FUNDRAISING? Each player is required to join our summer fundraiser and send his 15 invites prior to practice beginning in August. Your son will receive an invite, via email, to our fundraising page, along with video instruction on how to complete this step. It takes less than 15 minutes to complete.
SEASON FEES? Players will pay two different fees to play football... One fee is from DPS and the other is NHS Team Fees. The fee to play football from DPS is $60.00 (and $10.00 for free and reduced). The 2021 Season Team/Player Fees are $150/player ($75 if on Free and Reduced). Your can make your NHS Team Fee payments (or start on periodic payments), using the link below. Your DPS fees go to DPS, and is paid through Family ID in late July. Your NHS Team Fees go to Northfield HS Football, to help support/provide Gatorade Protein Bars/Shakes prior to practice, Spirit Pack Gear, Thursday Team Meals, and Administrative costs. Again, our 202 Season Fees are separate and different from DPS Participation Fees. You can find the link to PAY SEASON FEES HERE. The deadline for paying season fees is July 31, 2020.
PRACTICE GEAR? It is a good time to order your Girdle and Shorts for practice this season. In early July, we provided a team store for parents to order team gear. This store has since closed. However, you can find 7 piece girdles HERE (don't buy the 5 piece girdles), on Amazon, or at some local sport stores. Your son can wear any Navy Blue shorts to practice, so long as they are NAVY BLUE. ;-)
KING SOOPERS? We need your help in creating a team that does not have "Player Team Fees". In order to do so, we need a fundraising source that does not require us to ask every year. We can achieve such a scenario through the King Soopers Community Rewards Program. As such, we require our player families to join the cause. It's free, it's painless, and requires literally no work beyond the initial sign up. You can find more INFORMATION HERE.
CLEATS? Your player is responsible for his own cleats. While not always possible, we ask that cleats either be navy blue, black, or white. Any outlandish colors are highly discouraged.
WATER? Students will need their OWN water bottle in 2021. Thus, moving forward, it is best that your student athlete bring their own, FULL, water bottle to practice daily.